Main content starts here, tab to start navigating
Menus
Slide 1 of 4
Slide 2 of 4
Slide 3 of 4
Slide 4 of 4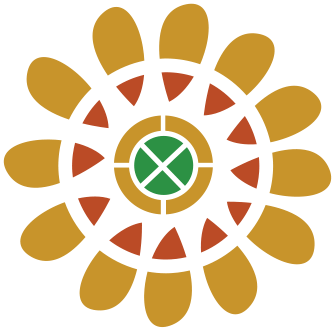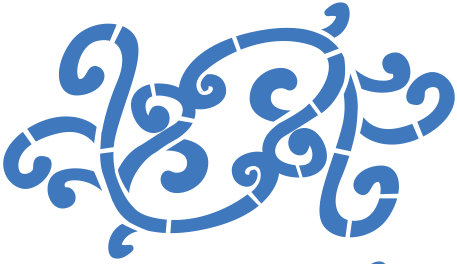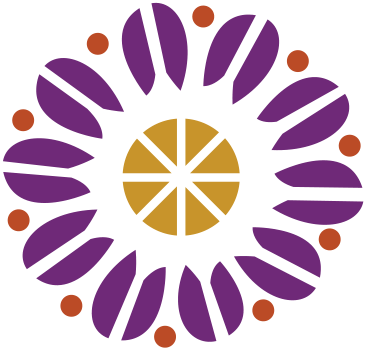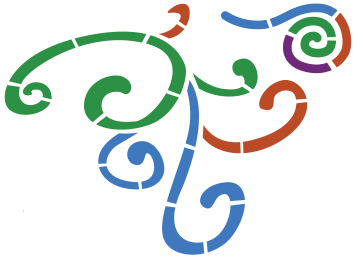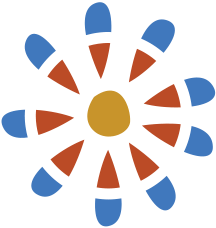 Breakfast Tacos
Smoked Brisket

Chopped brisket, scrambled egg, chipotle BBQ sauce

Carnitas

Pork carnitas, scrambled egg, diced yellow onion

Chicken Tinga

Tinga chicken, scrambled egg, pickled red onion

Chorizo

Ground chorizo, scrambled egg, queso fresco

Scrambled Egg & Cheese

Scrambled egg, Monterey Jack, salsa cruda
BRUNCH
Available at Taco Boy Folly Beach: Saturday & Sunday 10am-2pm
Taco Boy Summerville: Saturday & Sunday 9am-2pm
Taco Boy Downtown: Coming soon!
Brunch Menu
Scrambled Egg & Cheese Breakfast Taco

Scrambled egg, Monterey Jack, salsa cruda

$4

Smoked Brisket Breakfast Taco

Chopped brisket, scrambled egg, chipotle BBQ sauce

$4

Carnitas Breakfast Taco

Pork carnitas, scrambled egg, diced yellow onion

$4

Tinga Chicken Breakfast Taco

Tinga chicken, scrambled egg, pickled red onion

$4

Chorizo Breakfast Taco

Ground chorizo, scrambled egg, queso fresco

$4

Chilaquiles

Tortilla chips, ranchero sauce, tinga chicken, salsa cruda, sunny side up egg

$12.95

Huevos Rancheros

Flour tortillas filled with black beans, crumbled chorizo, sunny side up egg, salsa cruda, queso fresco, sliced avocado, ranchero sauce

$13.95

Churro French Toast

Corn flake crusted with cinnamon sugar, whipped cream, fresh fruit, spicy maple syrup

$13.95

Croque Señor Quesadilla

Fried chicken, Monterey Jack cheese, jalapeño-lime mayo, spicy maple syrup

$12.95
Starters
Classic Guacamole MKT

Avocado, onion, garlic, jalapeno, lime

vegan

Tasty toppings: Candied Pepitas, grilled jalapenos, corn salsa, bacon, queso fresco $1

Nachos

Cowboy beans, chile con queso, salsa cruda, guacamole & crema, lettuce, and green onions

$11.95

Ground beef $4

Chicken $5

Carne Asada $7

Southwest Shrimp $7

Chorizo $5

Southern BBQ Brisket $8

For a vegetarian option, request our Black Beans instead of Cowboy beans

Appetizer Trio

Salsa roja, guacamole, queso

$12.95

Queso

House blend of cheese, onions and red peppers

$8.95

Add chorizo $2

Add seasoned ground beef $2

Taquitos

Crispy corn tortillas filled with seasoned chicken and Monterey jack cheese, topped with green chile sauce, crema and salsa cruda

$7.95

Queso Fries

Tajin, grilled jalapeños, bacon

$9.95

Mexican Street Corn

Dressed in chili lime mayo and cotija cheese

$5.95
Guacamole
Classic Guacamole MKT

Avocado, onion, garlic, jalapeno, lime

vegan

Tasty toppings: Candied Pepitas, grilled jalapenos, corn salsa, bacon, queso fresco $1
Drinks
Mexican Coke

$4

Topo Chico

$4

Soda

$3

Iced Tea

$3

Pink Lemonade

$3

Red Bull

$5

Jarritos Soda

$4
Wine Bottles
Sonoma Cutrer Chardonnay

Sonoma. Winemaker Rob Fischer

$45

Étude Rosé

Russian River Valley. Winemaker William Bonetti

$45

Jermann Pinot Grigio

Friuli. Winemaker Silvio Jermann

$45

Penfolds Cabernet Sauvignon

Barossa Valley. Winemaker Peter Gago

$50

Belle Glos Pinot Noir

Napa Valley. Winemaker Joseph Wagner

$50

By the Glass

Whites & Rosé $12

Reds $14

Stags' Leap Merlot

Napa Valley. Winemaker Christopher Paubert

$50
Margaritas & Classics
Served with your choice of a salt or sugar rim add a grand marnier or pineapple-infused tequila floater for $2
Casa

Nothing beats tradition! Tequila blanco, triple sec & house-made sour mix

$9

Cadillac

Casa Margarita topped with Grand Marnier Floater, fresh lemon, lime and orange juice

Skinny Casa

Skip the mix with a lighter version of our casa made with tequila blanco, agave nectar, fresh lime juice, splash of orange juice and a touch of club soda

$9

TRY IT WITH MEZCAL! $1

Spicy Margarita

Our casa margarita made with house-infused jalapeño tequila blanco

$10

Pineapple-Infused Margarita

Tequila reposado infused with fresh pineapple, cinnamon and vanilla and mixed with house sour mix MAKE IT A SKINNY!

$9

Blood Orange Margarita

A house specialty with tequila reposado, triple sec, agave nectar, lime juice & blood orange

$11
Frozen Cocktails
Strawberry Hibiscus Frosé

Light and delicious

$10

Casa Margarita

Our signature casa margarita frozen to perfection.

$9

Tropical Fruit Margarita

Choice of: strawberry, passionfruit, mango or watermelon

$10

Screwdriver

A Taco Boy classic made with vodka and fresh squeezed orange juice.

$10
Specialty Cocktails
Peach Daze

Ketel One Peach and Orange Blossom, elderflower, spicy rhubarb syrup, orange juice, cranberry, tajin rim, and pineapple garnish

$11

Piña in Fuego

Vodka infused in house with jalapeño and pineapple, fresh lime juice, a pinch of salt, and club soda

$9

Pineapple Bourbon Smash

Bourbon, pineapple juice, mint & lemons.

$9

TEPACHITO

Light rum, pineapple kombucha, fresh mint, agave nectar and club soda

$9

TACO BOY PUNCH

Tequila blanco and peruvian pisco, passionfruit, pineapple and lime juices, honey lavender syrup

$9

DESERT BLOOM

Mezcal joven, giffard pamplemousse, elderflower and fresh lemon juice

$9
Soup & Salad
Mexican Caesar Salad

Romaine lettuce tossed in caesar lime dressing topped with roasted corn, cotija cheese, toasted pumpkin seeds, bread crumbs, and a sprinkle of tajin

$10.95

Taco Boy Salad

Mixed greens, fire-roasted bell pepper, roasted corn, salsa cruda, avocado, queso fresco & corn tortilla strips

$10.95

Add to any salad

Grilled chicken $5

Fried Chicken $5

Carne Asada* $7

Fried Shrimp $7

Southwest Shrimp $7

Seared Tuna* $9

Dressings

Lime cilantro vinaigrette, Roasted poblano vinaigrette, Chipotle ranch
Sizzling with bell peppers and onions. Served with verde rice, black beans, flour tortillas, salsa, and sour cream.
Fajitas
Veggie

Mushrooms & corn salsa

$15.95

Grilled Chicken

$16.95

Carne Asada

$18.95

Shrimp

$19.95

TRIO

Grilled Chicken, Carne Asada & Shrimp

$21.95
Quesadillas
Grilled Chicken

Monterey jack & salsa cruda

$11.95

Grilled Shrimp

Monterey jack & salsa cruda

$12.95

Quesabirria

Braised beef, Monterey jack cheese, cilantro, onion, consommé

$12.95

Carne Asada

Monterey jack & salsa cruda

$12.95

Grilled Cheese

Monterey jack & salsa cruda

$10.95

Veggie

Corn, black bean, onion, peppers, cremini mushrooms, jalapeño, cilantro

$10.95

Kimchi

Monterey Jack, kimchi, carne asada, Korean BBQ

$12.95

Tinga

Monterey Jack, chicken tinga, pickled red onions
Tacos
Tacos Platters
Served with rice and black beans

Choose Two for $13.95

Choose Three for $16.95
Single Tacos $4.95
Choose: House-made traditional flour tortillas (V), Artisanal gluten free corn tortillas or lettuce wraps (add $0.75)
Kimchi Beef

Marinated steak, Korean bbq sauce, kimchi, toasted sesame seeds, fresh cilantro

$4.95

Vegan w/tofu

Carne Asada

Marinated steak, green chile sauce, salsa cruda

$4.95

Birria

Braised beef, Monterey jack cheese, cilantro, onion, consommé

$5.95

Chicken Tinga

Stewed chicken, cotija cheese, pickled red onion, cilantro

$4.95

Firecracker Shrimp

Firecracker sauce, citrus carrot and cabbage salad, cilantro

$5.95

Vegan w/tofu

Baja Fried Fish

Crispy battered white fish, citrus jalapeño slaw, cilantro, nuevo remoulade

$4.95

Tempura Shrimp

Fried shrimp, shredded green cabbage, cilantro & nuevo remoulade sauce

$5.95

Grilled Fish

Grilled fish, baby radish, Dijon sauce, cilantro, spring mix, diced tomatoes

$4.95

Southwest Shrimp

Grilled shrimp, salsa cruda, shredded purple cabbage, cilantro & ancho chile yogurt sauce

$5.95

Buttermilk Fried Chicken

Seasoned, breaded chicken breast, lightly fried, with citrus carrot and cabbage salad, jalapeño-lime mayonnaise, chipotle bbq sauce, green onions

$4.95

Chicken Bacon Ranch

Grilled chicken, bacon, Monterey jack cheese, spring mix, chipotle ranch

$5.95

Tempura Avocado

Fried avocado, sweet thai chile sauce & a citrus jalapeño slaw

$4.95

vegan

Carnitas

Braised pork, cotija cheese, pickled red onion, green chile sauce, cilantro

$4.95

Southern BBQ Brisket

Chipotle slaw, crispy fried Tobasco onions

$5.95

Taco Americano

Seasoned ground beef, diced tomato, lettuce, Monterey jack, crema - Available in crispy shell

$4.95

Al Pastor

Achiote marinated pork, pineapple salsa

$4.95

Vegan w/tofu

Surf & Turf

Carne asada, Southwest shrimp, ancho yogurt sauce, salsa cruda, cilantro

$5.95
Sides
Cowboy Beans

$3.50

Verde Rice

$3.50

vegan

Black Beans

$3.50

vegan

Chipotle Slaw

$3.50

Mexican Street Corn

$5.95
Desserts
Tres Leches

Traditional three milk and brandy soaked sponge cake with fresh whipped cream, cinnamon & strawberries

slice $6.95
Kids Menu
Children 10 & under
Kids Taco

Monterey Jack Cheese and choice of one the following: grilled chicken, black beans, seasoned ground beef, fried chicken

$2.95

Chicken & Monterey Jack Cheese Quesadilla

$5.95

Monterey Jack Cheese Quesadilla

$4.95