Main content starts here, tab to start navigating
Menus
Slide 1 of 4
Slide 2 of 4
Slide 3 of 4
Slide 4 of 4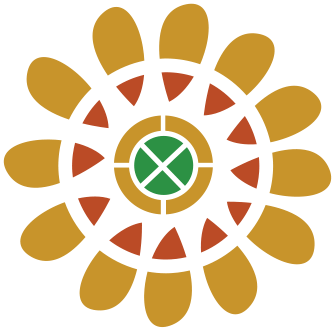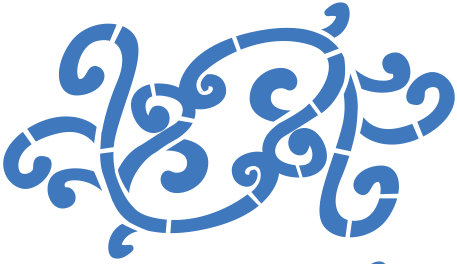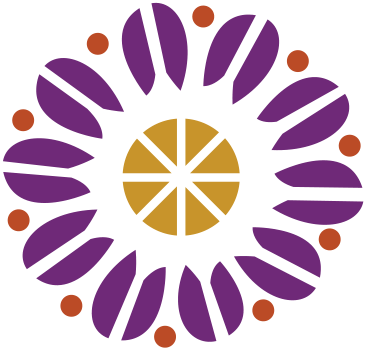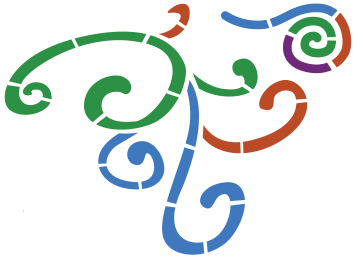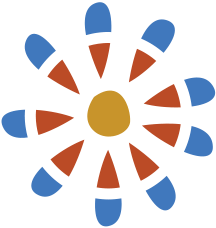 Brunch
Breakfast Tacos
Choose two for 12 • three for 16 served with spanish rice and beans tortilla choices: corn • flour
Scrambled Egg & Cheese

Scrambled egg, monterey jack, salsa cruda, fresh cilantro

Smoked Brisket

Chopped brisket, scrambled egg, grilled jalapeño, chipotle bbq sauce

Carnitas

Pork carnitas, scrambled egg, diced yellow onion, avocado crema, fresh cilantro

Chicken Tinga

Chicken tinga, scrambled egg, pickled red onion, green chili sauce, fresh cilantro

Chorizo

Ground chorizo, scrambled egg, queso fresco, salsa a la mexicana, fresh cilantro
Fiesta Favorites
Chilaquiles

tortilla chips, ranchero sauce, chicken tinga, salsa cruda, sunny-side-up egg, queso fresco, guacamole, sour cream, fresh cilantro, lime

$13

Huevos Rancheros

flour tortillas filled with black beans, crumbled chorizo, salsa cruda, sunny-side-up egg, queso fresco, avocado, ranchero sauce, fresh cilantro, lime

$14

Churro French Toast

cinnamon sugar cornflake-crusted french toast, powdered sugar, whipped cream, fresh berries, spicy maple syrup (sub regular syrup)

$14

Croque Señor Quesadilla

fried chicken, monterey jack, jalapeño-lime mayo, powdered sugar, spicy maple syrup (sub regular syrup)

$13
Sides
Cowboy Beans $4

Spanish Rice $4

Black Beans $4

Mexican Street Corn $5
Coffee Especiales
+ Whipped Cream Dollop

+ Kahula Shot

+ Tequila Shot

+ Mezcal Shot
Marias Y Mimosas
Bloody Maria

house-made with tequila

$10

Blood Orange Mimosa

sparkling wine and blood orange juice

$10
Juices
all juices 4
Blood Orange

Orange

Grapefruit
Lunch/ Dinner
Starters
Nachos

cowboy beans, chili con queso, salsa cruda, guacamole, crema, lettuce, green onions

$12

add-ons:

ground beef $4

grilled chicken $5

carne asada $7

southwest shrimp $7

chorizo $5

southwest barbecue brisket $8

(sub black beans for vegetarian)

Mexican Street Corn

grilled corn on the cob dressed in housemade chili-lime mayo and cotija cheese

$5

Taquitos

crispy corn tortillas filled with house-seasoned chicken and monterey jack, topped with green chili sauce, crema, and salsa cruda

$9

Queso + Chips

queso with salsa cruda and tomatillos

$10

Appetizer Trio

house salsa a la mexicana, queso, guacamole with chips

$13
Soup & Salad
Chicken Tortilla Soup

a zesty veggie broth-based chicken soup topped with diced avocado, corn tortilla strips, and fresh cilantro

Cup $6

Bowl $11

Mexican Caesar Salad

romaine, roasted corn, cotija cheese, toasted pepitas, and breadcrumbs tossed with caesar-lime dressing

$11

Taco Boy Salad

mixed greens, fire-roasted bell peppers, roasted corn, salsa cruda, avocado, queso fresco, and corn tortilla chips

$11

add-ons:

grilled chicken $5

fried chicken $5

carne asada* $7

fried shrimp $7

southwest shrimp $7

seared tuna* $9
Quesadillas
Grilled Chicken

grilled chicken, monterey jack, salsa cruda with sour cream and guacamole

$12

Carne Asada

carne asada, monterey jack, salsa cruda, with sour cream and guacamole

$13

Grilled Shrimp

grilled shrimp, monterey jack, salsa cruda, with sour cream and guacamole

$13

Quesabirria

braised birria-style beef, monterey jack, fresh cilantro, onion, with consommé

$13

Chicken Tinga

slow-stewed chicken tinga, monterey jack, pickled red onions, with chipotle ranch and guacamole

$13

Kimchi

carne asada, kimchi, monterey jack, with korean bbq and guacamole

$13

Veggie

corn, black beans, onion, peppers, cremini mushrooms, jalapeños, and fresh cilantro

$11
Sides
Spanish Rice

$4

Cowboy Beans

$4

Black Beans

$4

Chipotle Slaw

$4

Mexican Street Corn

$5
Tacos
Kimchi Beef

carne asada, korean bbq sauce, kimchi, toasted sesame seeds, fresh cilantro

V = (completely vegan with tofu) $6

Carne Asada

carne asada, green chili sauce, salsa cruda

$6

Birria

braised birria-style beef, monterey jack, fresh cilantro, onion, with consommé

$6

Chicken Tinga

slow-stewed chicken tinga, cotija cheese, pickled red onion, fresh cilantro

$5

Firecracker Shrimp

shrimp, firecracker sauce, citrus carrot-cabbage slaw, fresh cilantro ranch, and guacamole

V = (completely vegan with tofu) $6

Baja Fish

crispy battered white fish, citrus jalapeño slaw, fresh cilantro with remoulade

$5

Tempura Shrimp

shrimp tempura, cabbage, fresh cilantro with remoulade

$6

Grilled Fish

grilled fish, radish, fresh cilantro, spring mix, tomatoes with dijon sauce

$5

Southwest Shrimp

grilled shrimp, purple cabbage, onion, salsa cruda, fresh cilantro with ancho crema

$6

Buttermilk Fried Chicken

seasoned and breaded fried chicken, citrus carrot-cabbage slaw, green onions, with jalapeño-lime mayo and chipotle bbq sauce

$5
Taco Platters
served with spanish rice & beans
(sub crispy tofu on any taco)

CHOOSE TWO for 14
CHOOSE THREE for 17

tortilla choices:
FLOUR • CORN • LETTUCE
Chicken Bacon Ranch

grilled chicken, bacon, monterey jack, spring mix with chipotle ranch

$6

Tempura Avocado

tempura avocado, sweet thai chili sauce, citrus jalapeño slaw

$5

Carnitas

braised pork, cotija cheese, pickled red onion, fresh cilantro with green chili sauce

$5

Southern BBQ Brisket

beef brisket, chipotle slaw, crispy tabasco onions with chipotle bbq sauce

$6

Taco Americano

seasoned ground beef, monterey jack, tomato, lettuce, crema (sub cripsy corn shell)

$5

Grilled Chicken

marinated chicken, green chili sauce, salsa cruda

$5

Surf & Turf

carne asada, southwest shrimp, salsa cruda, fresh cilantro, ancho crema

$6
Desserts
Tres Leches Cake

traditional three-milk and brandy-soaked sponge cake with fresh whipped cream, cinnamon, and strawberries

$10

Cinnamon Sugar Churros

two churros, served with caramel sauce

$10
Kids Menu
Children 10 & under
Kids Taco

Monterey Jack Cheese and choice of one the following: grilled chicken, black beans, seasoned ground beef, fried chicken

$2.95

Chicken & Monterey Jack Cheese Quesadilla

$5.95

Monterey Jack Cheese Quesadilla

$4.95
Food Truck Menu
Kimchi Beef

Marinated steak, Korean bbq sauce, kimchi, toasted sesame seeds, fresh cilantro

$4.95

Carne Asada

Marinated steak, green chile sauce, salsa cruda

$4.95

Birria

Braised beef, Monterey jack cheese, cilantro, onion, consommé

$5.95

Chicken Tinga

Stewed chicken, cotija cheese, pickled red onion, cilantro

$4.95

Firecracker Shrimp

Firecracker sauce, citrus carrot and cabbage salad, cilantro

$5.95

Baja Fried Fish

Crispy battered white fish, citrus jalapeño slaw, cilantro, nuevo remoulade

$4.95

Tempura Shrimp

Fried shrimp, shredded green cabbage, cilantro & nuevo remoulade sauce

$5.95

Grilled Fish

Grilled fish, baby radish, Dijon sauce, cilantro, spring mix, diced tomatoes

$4.95

Southwest Shrimp

Grilled shrimp, salsa cruda, shredded purple cabbage, cilantro & ancho chile yogurt sauce

$5.95

Buttermilk Fried Chicken

Seasoned, breaded chicken breast, lightly fried, with citrus carrot and cabbage salad, jalapeño-lime mayonnaise, chipotle bbq sauce, green onions

$4.95

Chicken Bacon Ranch

Grilled chicken, bacon, Monterey jack cheese, spring mix, chipotle ranch

$5.95

Tempura Avocado

Fried avocado, sweet thai chile sauce & a citrus jalapeño slaw

$4.95

Carnitas

Braised pork, cotija cheese, pickled red onion, green chile sauce, cilantro

$4.95

Southern BBQ Brisket

Chipotle slaw, crispy fried Tobasco onions

$5.95

Taco Americano

Seasoned ground beef, diced tomato, lettuce, Monterey jack, crema - Available in crispy shell

$4.95

Al Pastor

Achiote marinated pork, pineapple salsa

$4.95

Surf & Turf

Carne asada, Southwest shrimp, ancho yogurt sauce, salsa cruda, cilantro

$5.95
Sides
Mexican Street Corn

$5.95
Drinks
Bottled Water

$3

Jarritos Soda

$4

Mexican Coke

$4
Beverages
Beverages
Hibiscus Agua Fresca

$4

Suéro

mexico's hangover cure and natural hydrator – fresh lime, salt, topo chico

$5

Mexican Coke

$4

Jarritos Soda

$4

Topo Chico

$4

Tropical Punch

$3

Pink Lemonade

$3

Red Bull

$5

Pepsi Sodas

$3

Tea

$3
Margaritas
Casa or Casa Frozen

the classic – tequila blanco, triple sec, fresh lime and orange juices, splash simple, salt

$9

Cadillac

casa margarita topped with grand marnier floater

$11

Skinny Casa

lighter version of the casa margarita with fresh lime, splash orange, agave, salt

$9

Spicy Margarita

tequila blanco infused with hot peppers, triple sec, fresh lime, agave, salt

$10

Pineapple Margarita

pineapple-infused tequila, cinnamon, vanilla, fresh lime, splash orange, agave, salt

$10

Hibiscus Margarita

sauza blanco, triple sec, hibiscus, fresh lime and orange juices, cinnamon-fennel salt

$11

Blood Orange Margarita

espolon reposado, triple sec, blood orange, fresh lime, agave, agave worm salt

$12

El Jefe Margarita

casamigos blanco, agavero añejo tequila licor, fresh lime, splash simple, salt

$15
Cocktails Especiales
Frozen Screwdriver

taco boy classic with vodka and fresh orange juice

$9

Baja Sunset

vodka infused with pineapple, ginger, and jalapeño, with fresh lemon, pineapple and carrot juices, agave, tajin

$10

Paloma

milagro reposado, combier pamplemousse, fresh grapefruit and lime juices, salt

$12

Mezcalindo

banhez mezcal, mango purée, fresh lemon, agave, agave worm salt

$12

Maize King

house bourbon blend, nixta licor de elote, fresh lemon, hazelnut-corn orgeat

$11

Sage Advice

sauza blanco infused with burnt sage and vanilla, pierre ferrand dry curaçao, fresh lemon, splash simple

$12
Draft Beers
Contigo Lager

in our search for the best local mexican-style lager, we teamed up with our friends at munkel brewing co. in charleston to develop an original brew especially for taco boy

$6

Dos Equis Lager

$5

Dos Equis Amber

$5

Rotating Locals

mkt
Bottles & Cans
Estuary 25 Island Wide Hazy IPA

$7

Munkle Pilsner "Munk Pils"

$6

Corona • Corona Light

$5

Modelo Especial

$5

Negra Modelo

$5

Tecate

$4

Volley Tequila Seltzer

charleston made: grapefruit or mango

$9

Michelob Ultra

$4

Bud Light • Miller Light

$4

Becks (Nonalcoholic)

$4
Wine
Glass • Bottle
Bubbles

Lamarca Prosecco - Glera, Italy

fresh citrus, honeysuckle, white peach, persistent mousse

$9

$32

Rosé

Liquid Geography - Mencia, Spain

summertime fresh, juicy red fruits, minerals, fresh herbs

$10

$36

White

Martin Codax - Albariño, Spain

tart citrus, zest, limestone, vibrant, high acidity

$10

$36

Red

Palafox, Pionero - Tempranillo-Cabernet, Mexico

earthy, graphite minerality, dark plum, rich blackberry, long finish

$12

$44
Tequila
served with lime and kosher salt

Tequilas are distilled from the Weber blue agave plants that grow in the volcanic, mineral-rich soils of Jalisco, Mexico. They produce earthy, spicy and tropical fruit flavor profiles with floral aromatics. Unrested Blanco and Silver tequilas showcase these flavor profiles most abundantly, whereas rested Reposado tequilas (aged up to one year) and extra rested Anejo tequilas (aged one to two years) also provide sweeter notes from charred barrels, not unlike a fine bourbon.

Flight of 3 one-ounce pours:
blanco / 23 • reposado / 25 • anejo / 28
Flight of 1 each (blanco, reposado, anejo) / 26
Blanco

Casamigos $12

Patron $11

Don Julio $11

Herradura $10

Hussong $9

Espolon $8

Sauza $7

Reposado

Casamigos $13

Patron $13

Don Julio $12

Herradura $11

Hussong $11

Espolon $9

Milagro $8

La Gritona $11

Anejo

Casamigos $14

Patron $14

Don Julio $14

Herradura $12

Hussong $13

Espolon $10

Tres Gen $11
Cristalino Tequila
served neat

Cristalino Tequilas are rested tequilas that have been filtered with activated charcoal, which serve to remove the residual color from the charred barrels and also enhance the fruity and floral character while preserving the flavors from barrel aging.
Flight of 3 One-Ounce Pours

$29

Dobel Diamante Reposado-Anejo Blend

$10

Herradura Ultra Anejo Cristalino

$14

Komos Anejo Cristalino

$22

* Maestro Dobel Cristalino Extra Anejo

(not available in a flight)

$30
Mezcal
served with pineapple, orange and savory salts

Mezcals are distilled from 30 species of agave, but over 90% are made from espadin agaves. Oaxaca boasts over 70% of the total production of mezcal with the remaining amount coming from eight other states in Mexico. Mezcal has a bolder, more vegetal, herbaceous, and mineral profile than most tequilas. Agaves for mezcal are smoked before fermentation and have the added depth of this process encapsulated within a mezcal's flavor profile.
Flight of 3 One-Ounce Pours

$24

Conejos 400

$8

Union

$9

Montelobos

$10

Nuestra Soledad San Luis

$12

Banhez

$9

Siete Misterios

$10

Creyente

$11

Casamigos

$14